Why partner with Roby Tech. ?
1) Reliable and marketable products
Roby Tech. is one of a leading VoIP terminals manufacturer in China. With 12 years experience of developing and manufacturing VoIP hardware ,inlcuding voip phone,analog cards,isdn pri cards and ip pbx, Roby Tech. has sold millions of all kinds devices to the global market. The feedback has proved reliability and marketability of the Roby Tech. products. Distributing the Roby Tech. products , you do not need to worry about the quality problem and troublesome after sale service

2) Continuous introduction of the new product which is hot in market
Firmly believe the VoIP technology and market is changing everyday , our engineer and marketing guys has always been watching the market closely and introduce the hottest and newest product to the market to ensure our resellers and distributors are on the frontline of VoIP market.

3) Wide range product line
Roby Tech. technology is one of the few VOIP terminals manufacturer in the world whose products range cover from IP phone , ATA to,asterisk cards and IP PBX . Chose Roby Tech. as the partner , it will be easy for you to penetrate into other related business areas and satisfy all your customer's needs

4) Competitive price
The competitive price has always been the sharp advantage for the Roby Tech. products to compete with other high end brands. Thus Roby Tech. focus on the low and middle end terminals and SMB market. As for the reseller and distributor we will provide more favorable price to help them taking the market in a very short time
Terms and Conditions
Who qualifies to be Roby Tech. distributor?
1) Existing Roby Tech. resellers who wish to enlarge the business and deepen the partnership with Roby Tech.
2) Those whose core business is engaged in the VOIP hardware reselling , system integrator or ITSP and has strong sales channels . Meanwhile they wish to sell Roby Tech. products in full product line or large quantity on some certain products
What benefits you could get by reselling Roby Tech. products
1) Discounted price by total order volume and protection for distributor
Roby Tech. offers the distributor certain discount based on the total order quantity of a product, the more you buy the better discounted price you will get , as the distributor usually order in large quantity , we will protect your price in your region to ensure you benefit from large order and marketing efforts
2) Support for marketing in exhibition and other marketing ways
Roby Tech. encourage resellers and distributors attend the local VoIP or communication related exhibitions. Roby Tech. will share half charge of the booth and send someone to cooperate with the reseller in attending the exhibition with its own cost. The local new customers which is got during the exhibition will be transferred to the reseller or distributor.
Besides for the exhibition , Roby Tech. also support other marketing ways for distributor in promoting Roby Tech. brand in local market such as the ads on newspaper , magazine etc.
3) Possibility in OEM and ODM service
The MOQ for Roby Tech. products on OEM and ODM service is 100 units , for the distributors whose order is over 100 units , we provide OEM service with your logo on giftbox , web setting page and customized function , default setting according to your requirements
4) Direct technical support
For every reseller or distributor, Roby Tech. will assign the special person for him who is in charge of the fast and helpful technical support no matter for the hardware problem or advise for the VoIP solution
5) Priority to get the Roby Tech. new products information
For any new products that is to be introduced to the market in a few months , Roby Tech. will inform the resellers and distributors in priority and provide necessary documents , spec for the resellers to prepare introducing to the market. Those resellers will have the priority to sell the new products at a discounted price.
6) Chance in participating the new product developing
For every new product development , Roby Tech. will ask for the advise from distributors for the design on outlooking and function and will send demo samples to distributors for testing.
7) Free to use Roby Tech. logo , certification and product picture in website
Roby Tech. resellers and distributors are free to use Roby Tech. logo ,certification and product picture on their website and recognized ad Roby Tech. reseller

Application

To apply for a Roby Tech. Distributor, please make sure that you describe your company and business in details.
Before taking your application into consideration, Roby Tech. will have to know:
1. Where you are from
2. Your company profile and full contact information
3. Your business type and sale ability
4. Your business area coverage
Your company profile, contact details, and everything about you will be holding confidential by Roby Tech..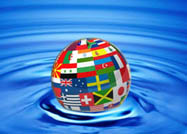 See also


Payment : See the payment method


Shippment : How to ship the products,leading time


Warranty : Roby Tech.-Warranty


Products : Asterisk card,voip phone , catalogue