Home

Profile

Our Values
We adhere to seven core values which we believe are vital to continued growth and success in ChinaRoby's business: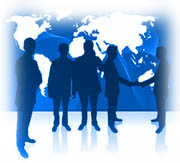 Professional Excellence
We embark on an uncompromising quest towards delivering exceptional service and value to clients performed at the highest professional standards.


Creativity
Incorporating innovation and inspiration, we craft creative and effective solutions to meet and exceed clients' goals.


Integrity
It is important that our people observe honesty and uphold professional ethics without compromising the integrity of Stirling Coleman


Independence
We are dedicated in offering trusted , insightful and unbiased advice to clients and we limit our participation in conflicting business.


Client Commitment
We always believe in clients' success is our success. We align our interests with our clients and possess relentless determination in delivering excellent results for our clients.


Precision & Speed
We thrive on analyzing and understanding complex situations and provide clients with insightful analysis coupled with precise execution.


Confidence & Trust
To earn the trust of our clients, we respect our client's privacy and will not disclose confidential information for self benefit. Trust is important for each other.